At Lowcountry Dental Associates, we understand that paying for dental care in Johns Island, South Carolina, may be a concern for you. We work with many different insurance providers, and we suggest that you contact our team at 843-559-3530 and confirm your coverage. Our team members will be happy to help you file your claims and find ways to maximize your dental benefits, and we can also provide you with an estimate or your cost. Please keep in mind that payment is due at the time of your visit, which includes co-pays and out of pocket expenses. Our team accepts the following forms of payment:
Cash
Checks and money orders
Credit Cards

American Express
Discover®
MasterCard®
Visa®
If your treatment costs more than $2500, talk to our team about our 5% prepayment discount. You must pay for your treatment in full prior to your appointment. If you are receiving a more involved treatment, talk to us about breaking up your payment over several visits. Any outstanding balances after 90 days will be subject to an 18% APR.
Another alternative that you may want to consider is financing your dental care. Our office works with LendingClub®, a third party company that may be able to finance up to 100% of your treatments with low or no down payments or interest rates. If you would like to apply, please follow the link below.
ICreditWorks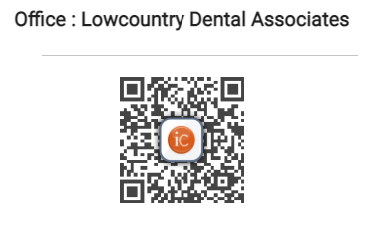 If you have questions about paying for your care or would like to make an appointment with our dentists, Dr. Randy Jones and Dr. Robert Gamble, call our office at 843-559-3530 today.